Nature, Relaxation, Fun, and Adventure that's what Costa Rica is all about!
How to get here

We can easily be reached from San Jose in 45 minutes via a flight to Palmar Sur or Quepos or by car on a scenic and enjoyable three and a half hour drive (150 km/100 miles). This has truly breathtaking mountain views of the Central Valley, Cloud Forest and the coffee plantations all the way on a double lane paved the main road to TikiVillas Rainforest Lodge.
Many international airlines offer direct flights to San Jose as well as Liberia in Costa Rica. Airlines are expanding their routes to Costa Rica and new ones are being created all the time so check with the airline or your travel agent. Closest International airport to TikiVillas Rainforest Lodge is SJO – San José.
---
GETTING TOTIKIVILLASRAINFOREST LODGE
---
Private Driver
By prior arrangement TikiVillas Rainforest Lodge can arrange private land transfers from San Jose Airport or your hotel with a comfortable private driver, the drive is about 3 to 4 hours. The rate at time of publication is approximately $220 each way. Then you can make arrangements and have the rental car delivered to TikiVillas Rainforest Lodge. Please contact us for latest price details.
---
By Air
Regional airlines as SANSA operate regular flights from San José to Quepos and Palmar Sur. You can have a rent a car delivered to Quepos Airport and it´s an easy 1-hour drive down the coastal highway or we can arrange a Transfer from either airport by taxi and at time of publication are approx. $80 each way.
San José - Quepos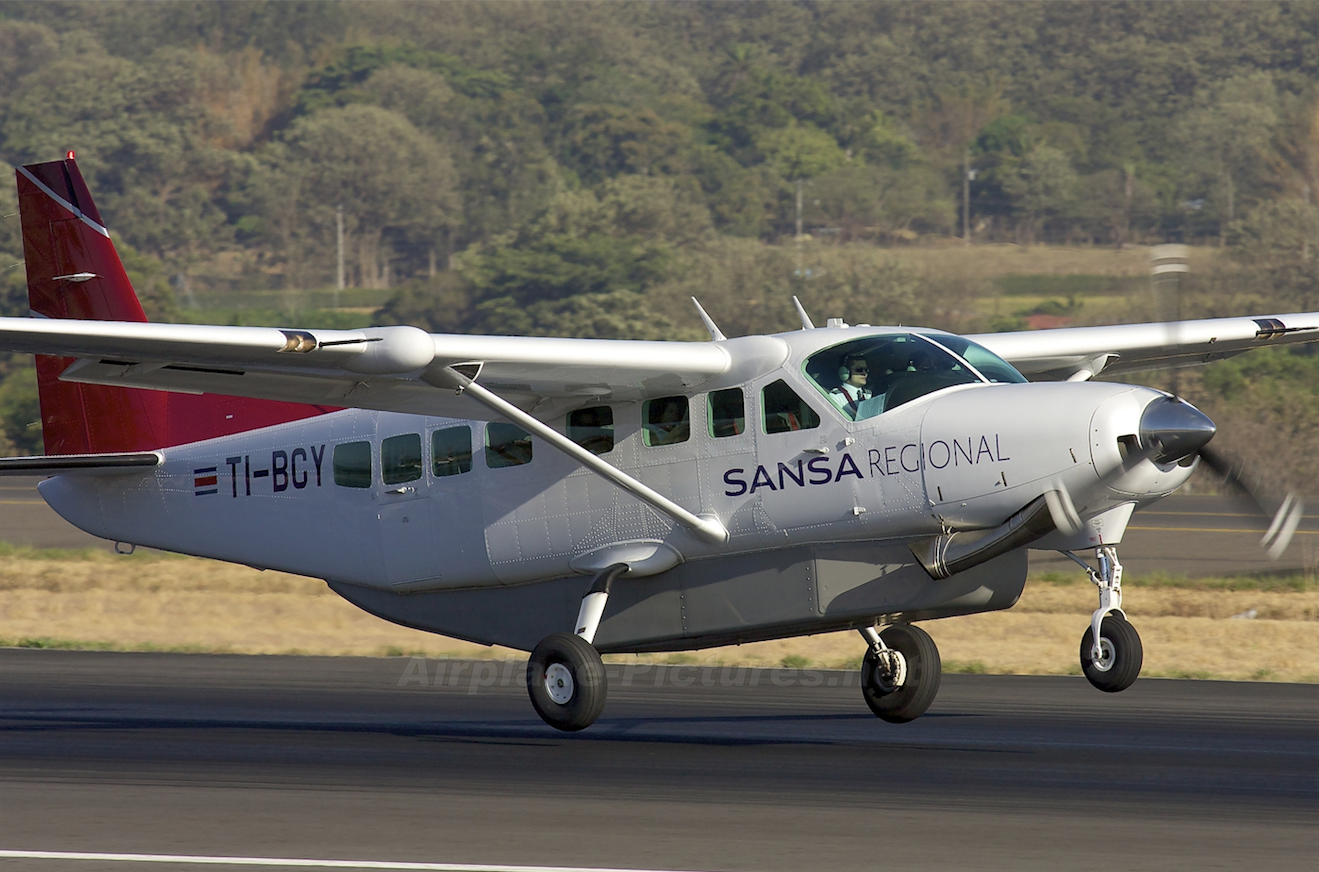 San José is the capital of Costa Rica, head of the province of SanJosé, and the nation's largest city. Located in the Central Valley, is the seat of a national government, the focal point of political and economic activity, and the major transportation hub of this Central American nation. The population of SanJosé Canton is 288,054 through the metropolitan area stretches beyond the canton limits and comprises a third of the country's population. Culturally, the city can be considered almost entirely European influenced, in part because of Spanish immigration soon after Costa Rica's discovery by Christopher Columbus, and the privileged classes which generally studied in Europe during the nineteenth century and early twentieth century.

San José - Palmar Sur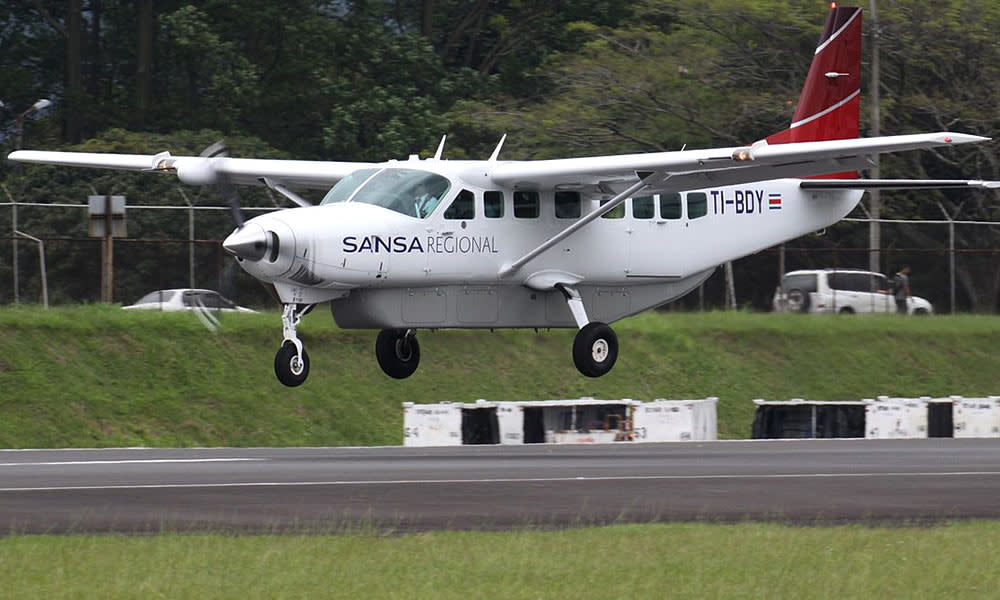 Quepos - San José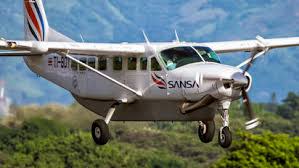 Quepos is a city on the Pacific coast of central Costa Rica. There, there is the Manuel Antonio National Park which, with its mangroves, lagoons, and jungles on the shores of the beach, is home to howler, white-faced and squirrel monkeys. In the vicinity, on the same coast, there is Playa Espadilla and Biesanz beach. In the northwest of the city, there is a mangrove estuary on the Damas Island. There you can see alligators, iguanas, and snakes.
Palmar Sur - San José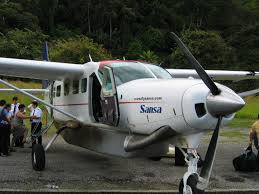 The town of Palmar Sur is located on the Sierpe River that empties directly into the Pacific Ocean. The Sierpe wetlands have one of the largest mangroves in the world featuring amazing and untouched biodiversity. Palmar Sur is also used as an access to Drake Bay and Caño Island Biological Reserve. Many tourists land in this destination to take the tour down the river, a wonderful adventure that allows them to enjoy the wildlife and the lush vegetation until they get to their final destination. Also, Palmar Sur is a gateway to Ojochal, Dominical Beach, and Uvita Point. Ojochal is a great place to find great restaurants, some of them influenced by European settlers. In Palmar Sur, the thematic spheres park "Can Basat Roje ' is located. This archaeological site is a world known as it is in the process of becoming a World Heritage Site.

---
Rent a Car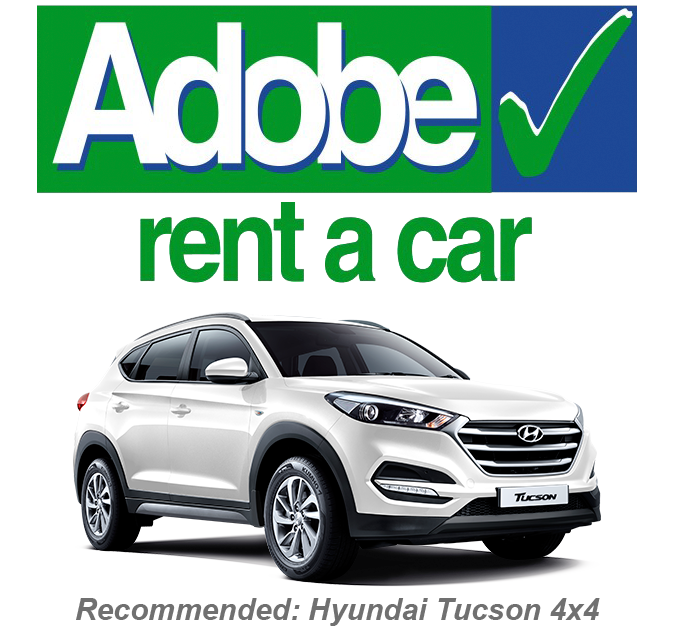 We highly recommend having your own car while at TikiVillas Rainforest Lodge as the area is very spread out. Among reputable car rental agencies represented in Costa Rica are: Adobe, Alamo, Avis, Budget, National, Mapache Rent a Car or Toyota Rent a Car.
Please note that there is mandatory insurance in Costa Rica regardless of the rental company NOT covered by any credit card plan you may have, this varies between $12 to $20 per day depending on the model. Make sure this is included in your quote. We are more than happy assist you with your rental requirements so please do not hesitate to ask us.
---
Shared Shuttle Bus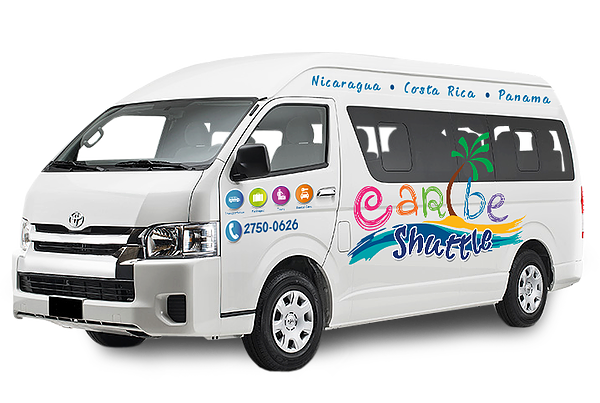 Various shuttle bus companies offer point to point transfer to Uvita.
---
The Surrounding area
TikiVillas Rainforest Lodge is an adult-only hotel located in Uvita on the southern Pacific Coast of Costa Rica. It is the ideal location from where to explore an amazing and unique tropical paradise. There are two nature reserve parks close by, Baru Reserve and Marino Ballena National Park as well as a further three – Manuel Antonio National Park, Corcovado National Park and Caño Island Bioñogical Reserve only an hour and a half away. There is something here for everyone with many nature and adventure activities on and offshore.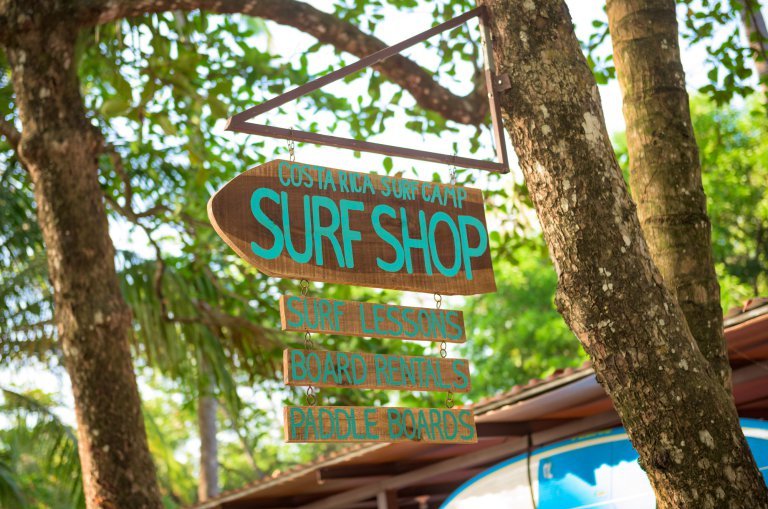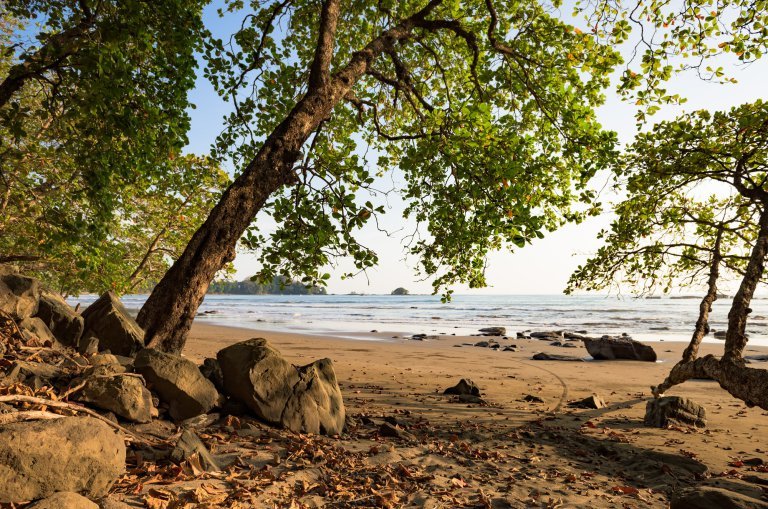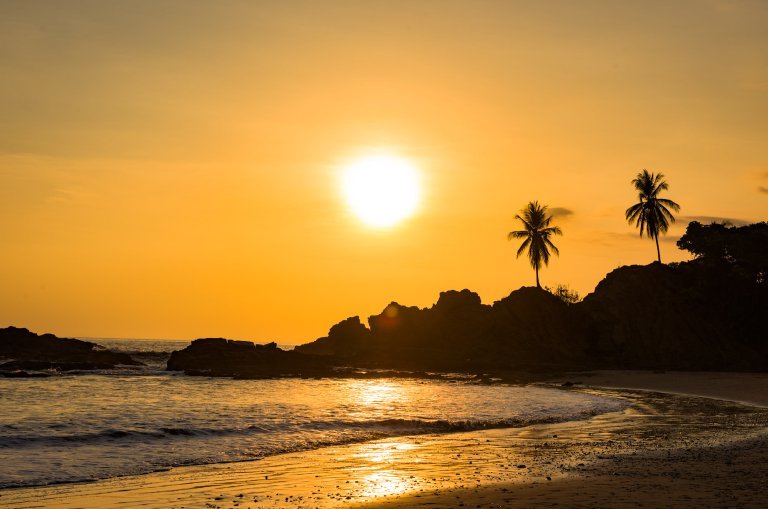 THE TOWN AND BEACH OF DOMINICAL (10 minutes)
Long known for its world-class surfing and laid back environment, the waves are incredible. Recommended for experienced surfers only. Dominical has numerous cafes, diners, and exotic restaurants. The gift shops have found from all over Latin America. There are many waterfalls within walking, hiking or horseback riding distance.
Located 10 minutes (12 km – 7 Miles) drive north is the laid-back surf village of Dominical. Having its origins as a small fishing and farming village it has been known for years by surfers from around the world due to its consistently good waves. More recently it has also started becoming an attraction for its areas of natural beauty and pristine beaches. Although the village has grown, it still remains very cozy and you can still walk from one end to the other in a few minutes
PLAYA HERMOSA
Living up to its name of "Beautiful Beach", Playa Hermosa of Uvita is situated just in front of TikiVillas Rainforest Lodge a few minutes walk down from your Bungalow. Bordered by a breathtaking jungle cliff on your right and the beginning of the Marino Ballena National Park to the south, this secluded and little known scenic palm-lined tropical beach is backed by dramatic rainforest covered mountains. The Playa Hermosa of Uvita beach is a secret spot for a few surfers in the know and the occasional sunbathing green iguana. It is perfect for horseback riding, beachcombing, sunbathing and in the evening watching the bright orange sunsets as it disappears into the sea. On night visits to the beach between May and November Olive Ridley and hawksbill turtles can be seen laying their eggs.
While this is a fun beach for paddle boarding and all types of water sports, there are lifeguards for added protection. Onsite lockers are available while you surf or shop the arts and crafts booths. The ceviche stands offer incredible appetizers. You may be accompanied by white-faced or howler monkeys.
PLAYA UVITA (5 minutes)
A five-minute drive (6 km – 4 miles) from TikiVillas Rainforest Lodge will take you to the entrance to the Ballena Marine National Park. Just before you enter the park, there is a small fisherman's village where you can sample freshly caught delicious seafood with a nice cold drink at one of the local soda restaurants. On this long sandy beach bordering the Marine National Park you can walk out to Punta Uvita "El Tombolo" also known as the "Whales Tail" during low tide. This is a small island rock formation of coral reefs that are being slowly reclaimed as sand and debris deposit forming a land bridge of about 1 km in length. From the air, this rocky formation looks like the tail of a whale. "El Tombolo" is a hike that definitively should not be missed! Snorkeling is possible from the shore and diving and snorkeling boat trips are easily arranged to several of the smaller islands. You will discover a pristine and fascinating underwater world with a multitude of bright and colorful fish and other marine creatures as well as amazing living coral reefs with sponges and various crustaceans.
THE TOWN OF UVITA AND BAHIA (5 minutes)

In Uvita Bay (Bahia) you will find the famous "Whales Tail" is found in this friendly, Tico (Costa Rican) town. It is a tombola sandbar that is in the perfect shape of its namesake. You can walk for over a mile on its sands and snorkel on its shores.
It is also the home to one of the most popular parks in Costa Rica, Parque Marino Ballena. Islas Ballena and the Tres Hermanas rock islands are just offshore. Almost year round, but mainly in Sept. large pods of migrating whales can be seen.
The town itself has numerous scrumptious, ethnic cafes and bistros from all over the world. Many large waterfalls and swimming holes are within walking distance of the road.
MARINO BALLENA NATIONAL PARK

Looking out from TikiVillas Rainforest Lodge you can see Ballena National Marine Park named after the whale as humpback and pilot whales migrate each year through the park. Dolphins are also regular visitors and include the common dolphin, bottle-nose dolphin, and the pantropical spotted dolphin. The park was created in 1989 and protects a coral reef with 18 species of identified corals, second largest in terms of diversity in the Pacific coast of the country and one of the largest marine parks on the Pacific Coast of Central America. The Nucura (Porites labata) is the most common and within these diverse reefs commonly seen are the bump head parrot fish, butterfly fish, yellowfin surgeonfish, freckled porcupine fish, lobsters, starfish and sea fans. By diving, the white tip reef sharks and nurse sharks can also be seen. You can easily assess the park via Playa Uvita and Playa Ballena beaches nearby.
CAÑO ISLAND

Is located offshore about one and a half hour away and is easily reached by many of the boat tours organized by TikiVillas Rainforest Lodge. It is renowned as the best place in Costa Rica for snorkeling and scuba diving. The island is bordered by white sandy beaches and the well-protected inshore coral reef with crystal clear visibility reveals a multitude of bright and colorful fish and other marine creatures including dolphins, whales, sea turtles & mana rays among many others. On the island, you will find a well-maintained trail that leads through the primary rainforest where you can discover an abundance of flora, fauna, and wildlife as well as pre-Columbian tombs which are scattered along the trail. The island housed hundreds of perfect stone spheres of which some can still be seen.
PLAYA ARCO AND PLAYA BALLENA

Playa Arco and Bahía Ballena beaches are also located in the Ballena National Marine Park and only about 8 to 10 minutes south of TikiVillas Rainforest Lodge. Playa Arco is a small pristine white sand beach protected by a primary forest. The beach, which also has a small cave can be accessed during low tide. Offshore from Playa Ballena you will spot the stunning islands known as "Las Tres Hermanas" (The Three Sisters) and "Ballena" (Whale) – these are made up of rock formations that have a depth of between 6 and 20 meters, making it home to many species including lobsters and barracudas. The island is also home to nesting reptiles and colonies of birds like the brown booby (Sula leucogaster), the white ibis (Eudocimus albus). The beach has long gentle waves which are perfect for learning how to surf or boogie board.
PLAYA VENTANAS (8 minutes)

This beach is rightly named Ventanas, the Spanish name for windows. Among many, there are two sea caves that you can walk into for exploring during low tide. They are a part of a series of caverns that go south to the Osa Peninsula. Sir Francis Drake was rumored to have buried his treasures there. Go on your own treasure hunt!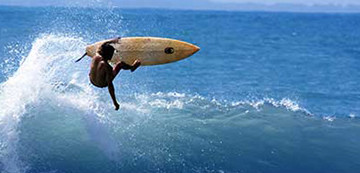 Hotel Three Sixty
Ojochal, Costa Rica
Whether you're looking to celebrate a special occasion or just end your vacation on a high note, be sure to check out our sister property, Hotel Three Sixty, located just 10 minutes away in the small town of Ojochal.