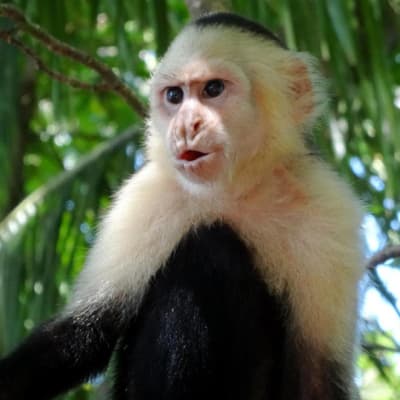 We would like to customize an excursion to make the experience especially unique for you.
TikiVillas Rainforest Lodge is the perfect location to set off on various adventure tours and activities or just relax in the peaceful surroundings, perhaps taking one of the massage therapies on offer. As part of our concierge service, TikiVillas Rainforest Lodge is pleased to make any reservation on your behalf free of charge for any of these tours. We are also happy to give you the details of the tour operator if you prefer to make your own arrangements. Payment for these tours is direct to the operator and not to TikiVillas Rainforest Lodge. Many but not all accept credit cards. Please feel free to ask us for suggestions and more detailed descriptions.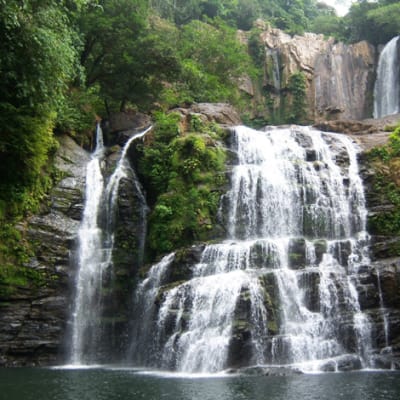 Horseback Tour to Nauyaca Waterfalls
This is the number one favorite among our guests! – The Nauyaca Waterfalls are one of the main attractions in the South Pacific of Costa Rica and definitively one of the most popular with visitors to the area. The property is owned by a local Costa Rican family, who have been doing horseback riding tours to these two beautiful waterfalls for many years.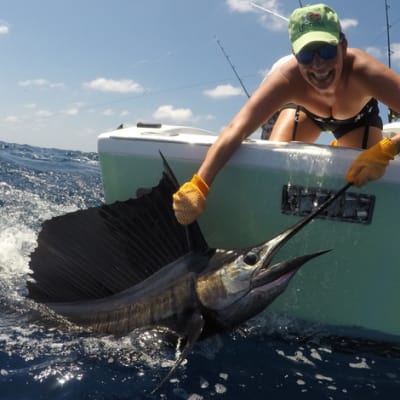 Sport Fishing Tours
Fight for your catch of the day! Put your sport fishing skills to practice and feel the adrenaline rush of fighting a fierce mahi-mahi, yellowfin tuna, marlin, or sailfish during your sports fishing tour. The waters off of the Osa Peninsula in the South Pacific Ocean of Costa Rica are rich in nutrients and there is a great variety of fish for your sports fishing tour.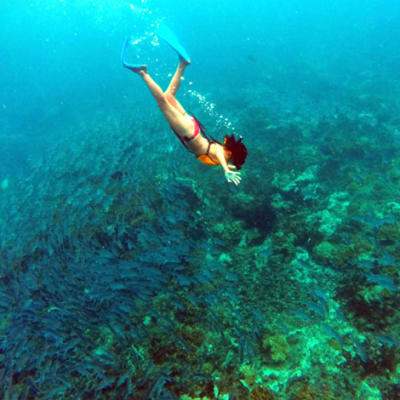 Snorkeling in Marino Ballena National Park
The boat departs from Punta Uvita to the Ballena Island and Rocky Reef where you will snorkel for about 2 hours.
You will be taken to the best 2 sites to snorkel, first to Uvita Point (the rocky reef), this is a small island with the biggest rocky reef in the Ballena National Park, and then afterward to the small rock island of Ballena.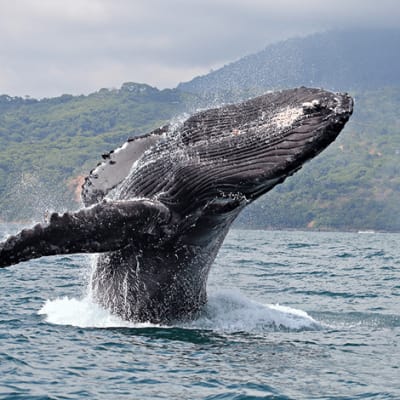 Whales & Dolphins watching
Experience Marina Life from the water with a boating tour. The Marina Ballena National Park is one of the largest underwater parks in the world. It hosts a variety of whales during their migration. Most of the year, many breeds can be spotted here including Humpback, Bryde's, False Orcas and Whale Sharks. The famous Whales Tail sandbar, Ballena Island and the Three Sisters (Tres Hermanas) islands are incredible spots to view them. There are several types of dolphins and sea turtles, especially the olive ridley migrating through this area. Snorkeling equipment is provided to view the underwater reefs. You will see plenty of sea caves that you may want to visit later.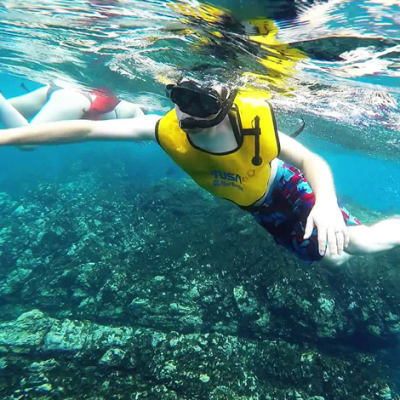 Scuba Diving at Caño Island Biological Reserve, full day tour
Caño Island is one of Costa Rica's premier snorkeling and diving spots. The island is surrounded by 5 marine platforms or low coral reefs where 15 species of stony corals have been identified. The adventure begins with a short 90-minute boat ride across the clear waters of the Pacific Ocean to Caño Island.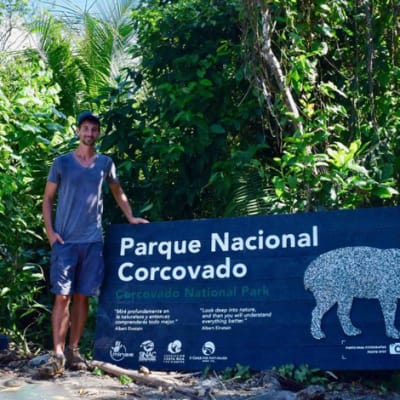 Corcovado Park Tour
Hiking in Corcovado National Park full day tour

Hike lush rainforests, howl with howler monkeys, relax with a sloth, sing with birds, and investigate millions of insects during your tour of Corcovado National Park in the Osa Peninsula! Corcovado National Park is famous for holding 3% of the biodiversity on this side of the planet.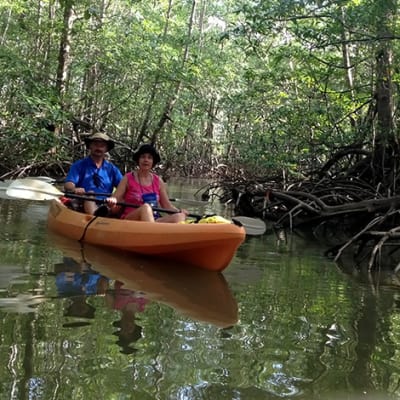 Terraba Sierpe Mangrove Nature Trip
Explore some of Mother Natures most interesting flora and fauna and immerse yourself in the intricate Terraba Sierpe mangroves ecosystem. The Terraba Sierpe mangrove is one of Costa Rica's largest mangrove forest and plays an important role in the protection of the Osa Peninsula. Nature lovers and bird watchers are prepared!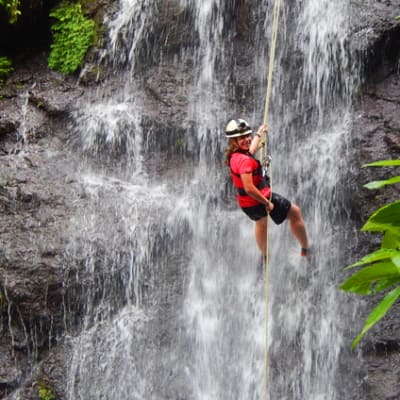 Waterfall Canyoning
Canyoning, also known as canyoneering in North America, is a vertical sport that involves descending a series of waterfalls using techniques like rappelling, jumping, sliding, and boulder scrambling. Our canyon involves mostly rappelling.